** Currency will be converted to Canadian Dollars at checkout.
Earn Droplets (loyalty points) with every order! Click on the "Be a Dreamer" button below (Star button on mobile) to add to your Dream Cloud for dreamy rewards!
Next Update:
PENDING
(Details will be posted on Facebook/Instagram to confirm date)
Current Updates:
May 10, 2023
- Facebook group digital freebies are up! They are exclusive to Facebook group members, and for personal use only.
- Shopify issue with order notes has been fixed!

Shop the Fall 2023 "Made in Canada" sale!
All sticker sheets will now have the "Dream in Drops" brand name, but some thumbnails on the site will show "Renegade Plans". Thumbnails are gradually being updated.

All products are still available on Etsy and will remain on Etsy, but DreamInDrops.ca will be the main shop with more product selection, new releases, better pricing, etc.

Stay tuned for all shop-related news on Instagram ( instagram.com/DreamInDrops ) or Facebook ( http://facebook.com/DreamInDrops - Rememeber to join our Facebook Group for details on an exclusive freebie in your order!).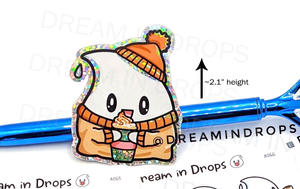 Glitter Vinyl Die Cut - available now!
Don't forget to add this adorable Fall-themed glitter vinyl die cut to your cart!